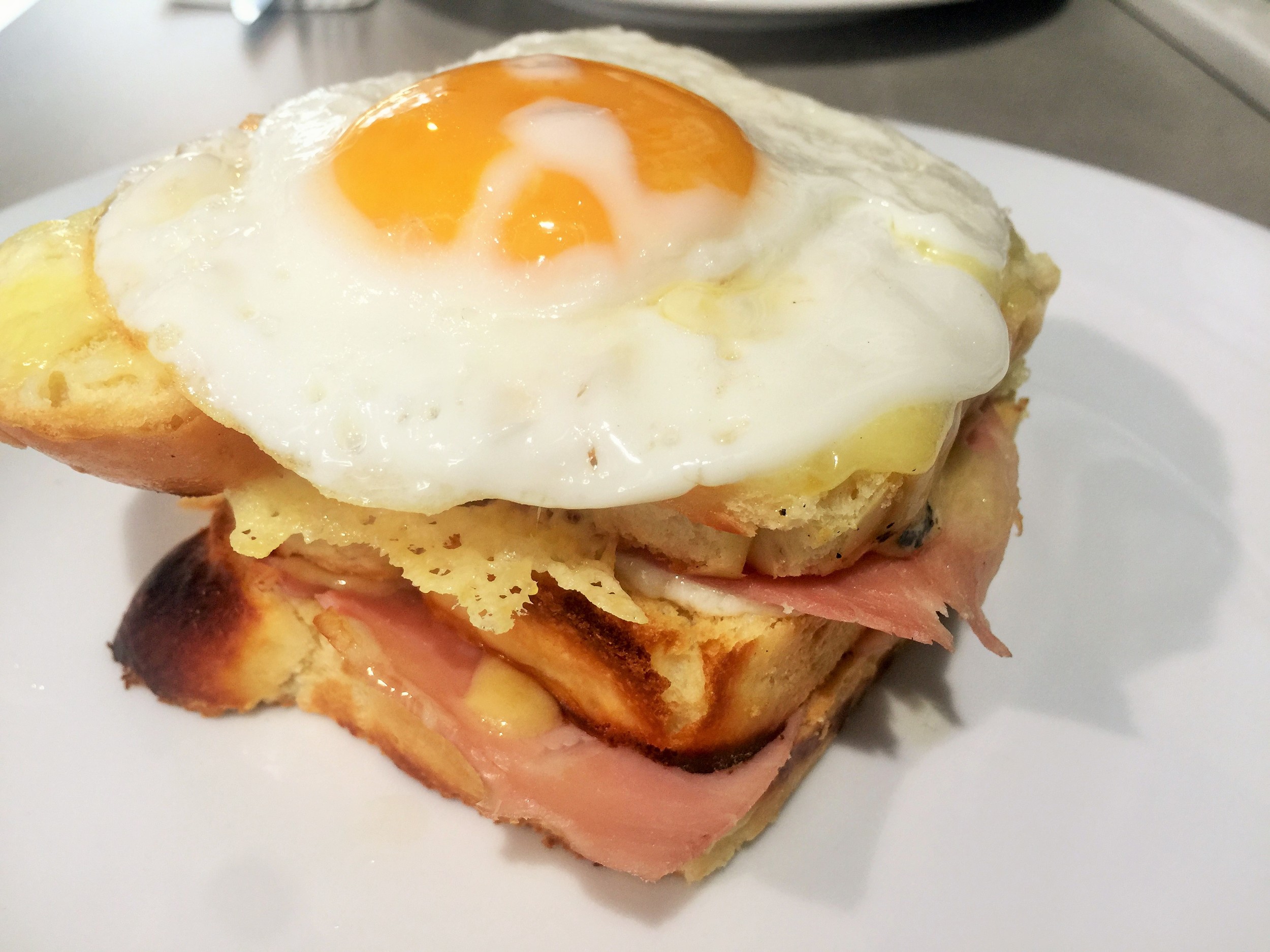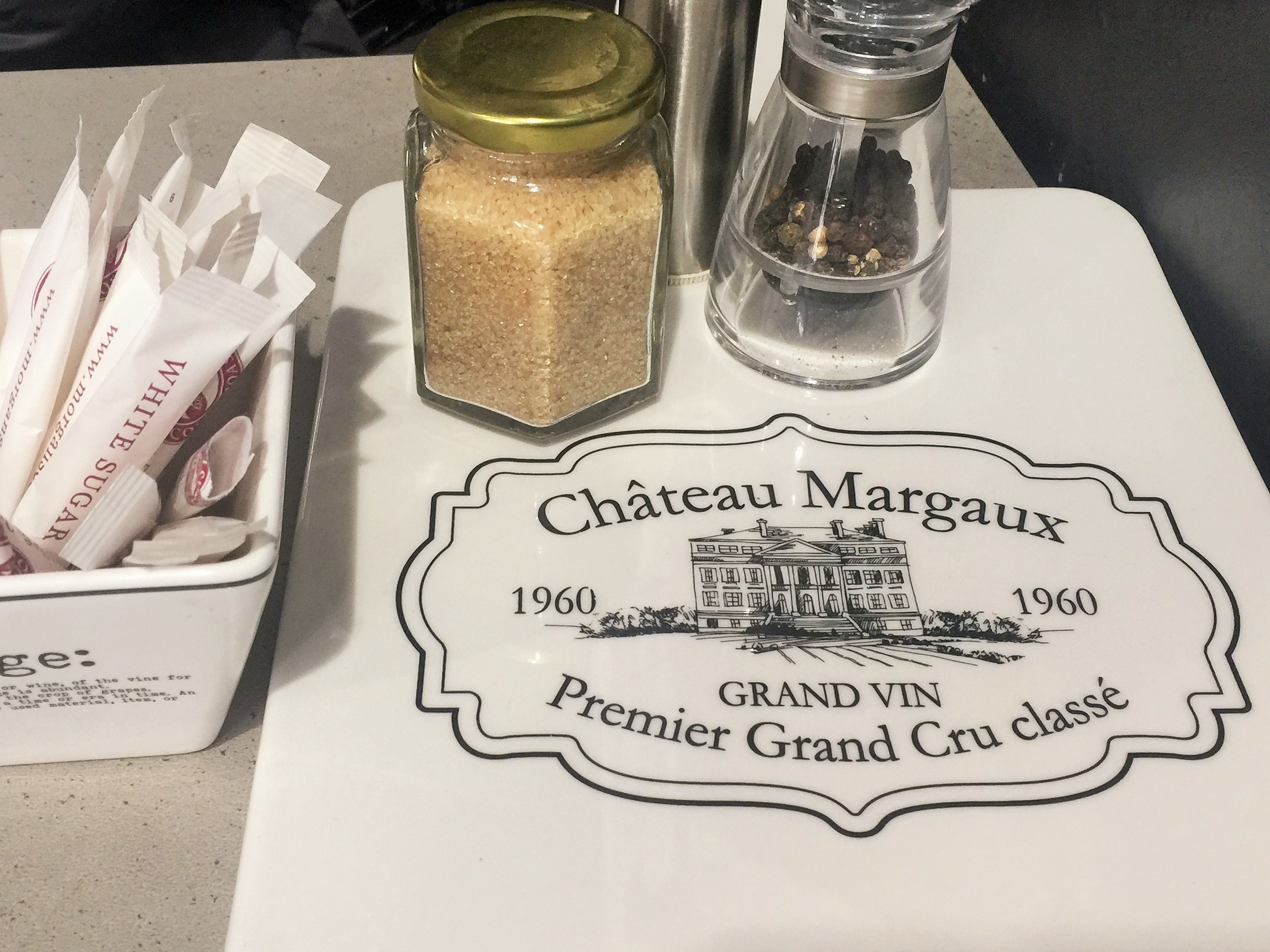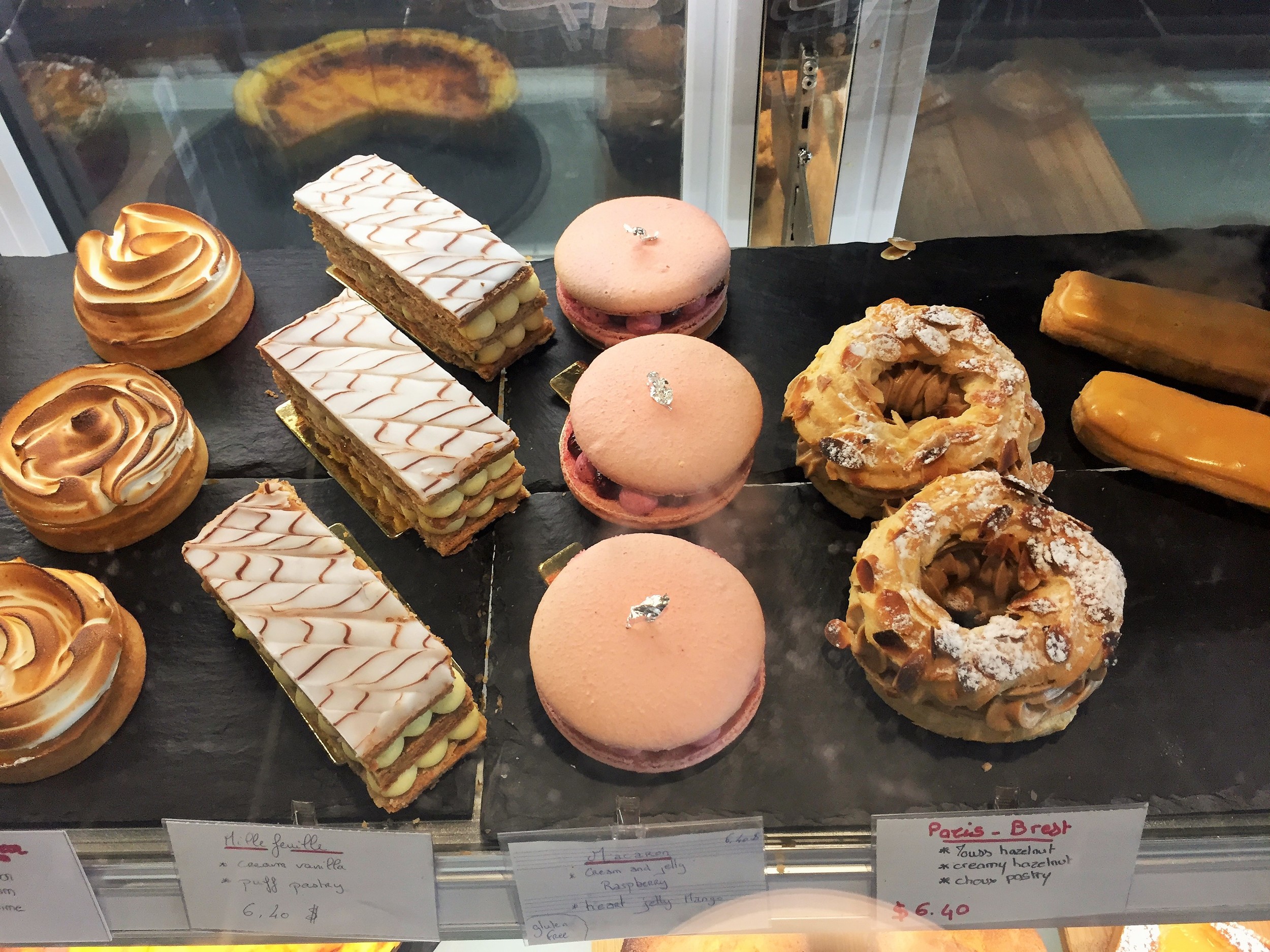 Croissant d'Or
117 Macleay St
Potts Point, Sydney
There's a bit of Parisian charm here being brought into the heart of Potts Point. The name itself, Croissant d'Or - meaning Golden Croissant - tells you clearly that this is French, or at least French influenced. There's some good food here that you can't see from the street so venture in for a look. We were brunching, again, and there were plenty of options to choose from. Coffee, however, was first up - along with some water!
We strangely went for very similar meals this day. Mlady had wanted a ham and cheese croissant but ended up choosing a Croque Monsieur - the French version of a ham and cheese toasted sandwich - but with flair! This was massive, with molten cheese oozing out everywhere from layers of light brioche and with stacks of ham in there too.
Sir almost always needs his eggs for brunch and when he spotted the Croque Madam - basically the same as M'lady's but with an egg on top - it was an easy choice. It was another massive, oozing dish with the added eye candy of a lovely yolky egg on top just waiting to be burst.
We really enjoyed Croissant d'Or. While we didn't actually have a croissant there, we saw them (and plenty of other baked items too) and they looked good. There's always next time though!