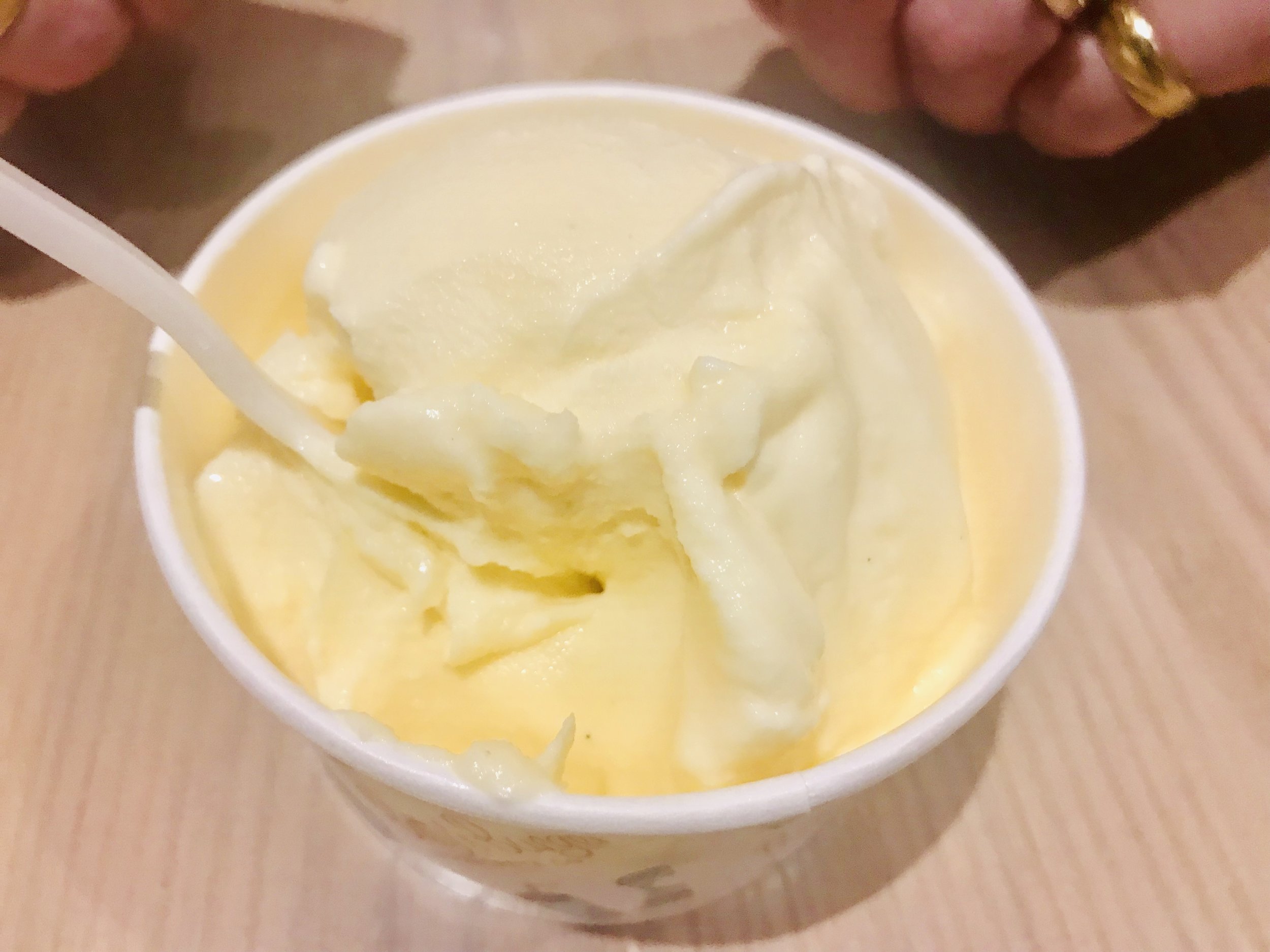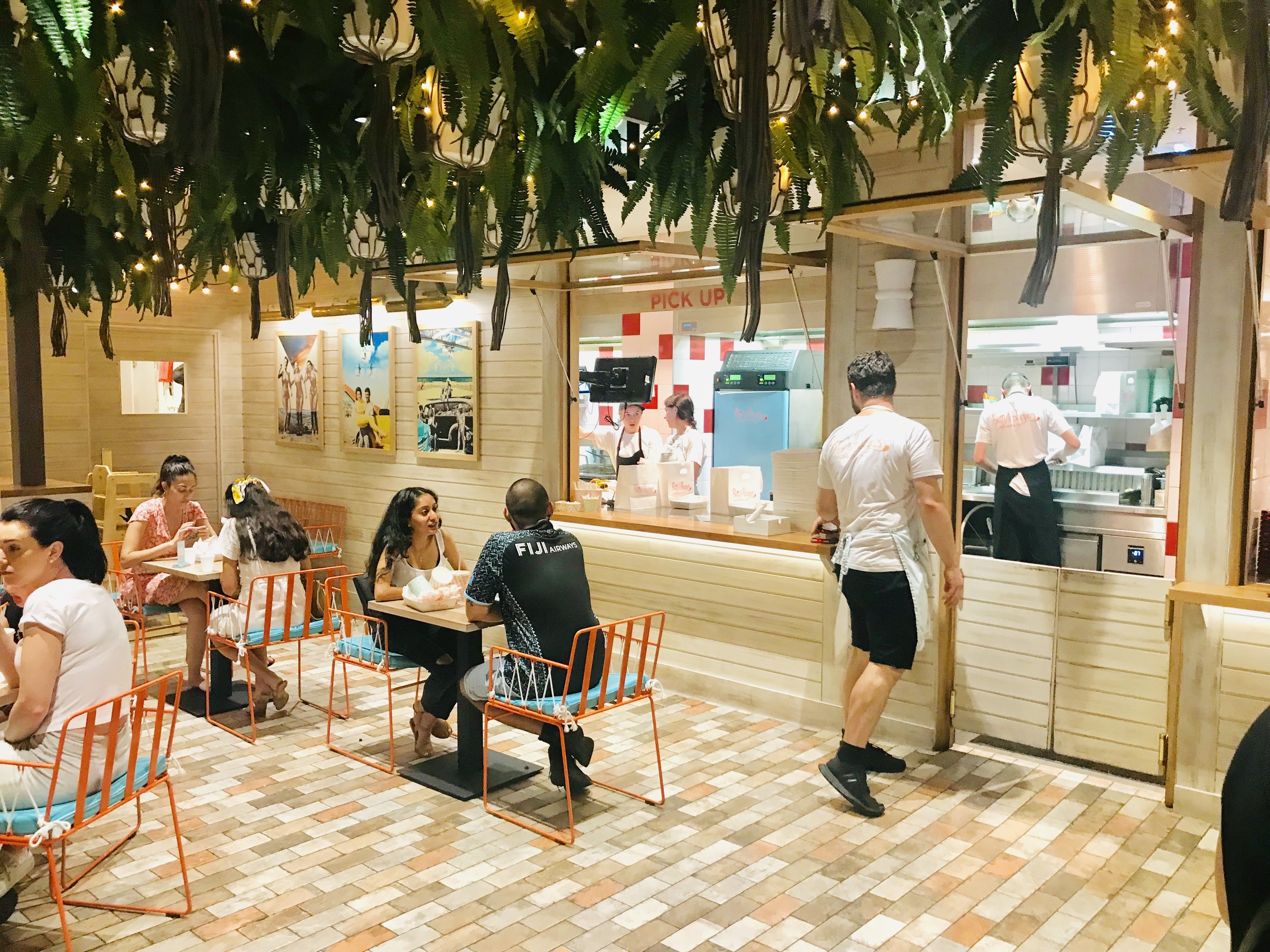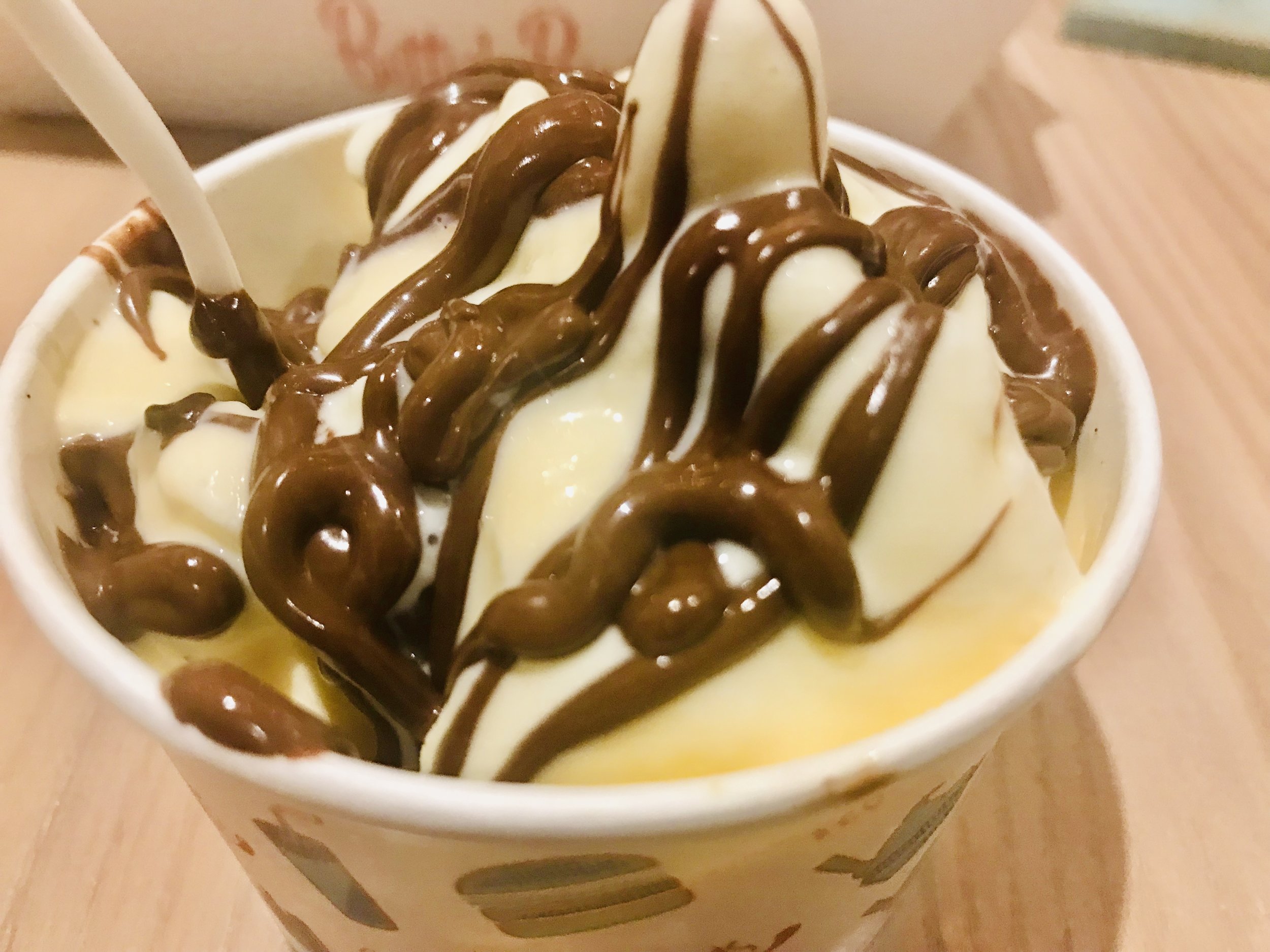 Betty's Burgers and Concrete
Shop 1-2A The Piazza
Level 3 Castle Towers
Castle Hill, Sydney
Betty's Burgers and Concrete is a name you won't forget in a hurry. Don't let this strange sounding combination deter you though - the "Concrete" is actually their dessert range of frozen custards. We were there for the cold hard facts on the concrete on this occasion!
Basically the concrete comes in two ways. You can either go with one of several recommended combinations shown on the menu or you can simply create your own unique combo.
As it was our first concreting venture Sir decided on going with a recommended mix. The peanut butter brittle had chocolate custard, peanut brittle, Nutella, salted peanuts and whipped cream. It was bold and indulgent and nice and rich too. Put simply, it was just what he wanted!
Mlady on the other hand wanted something simple - she is after all used to Sir - and chose vanilla with Nutella. It was a simple combination that was exactly what she had wanted too. It disappeared quickly.
Betty's is certainly a popular concept and this was a popular place. There was a constant flow of people coming in, being served, seated and fed. They seem to have a slick process here that works well and products people like.
We've had the burgers at Betty's before so it was great to try the concrete. We really liked it. The idea that you can either go for a predetermined combo or make your own is ideal. We enjoyed it and would gladly come back to try some more variations.