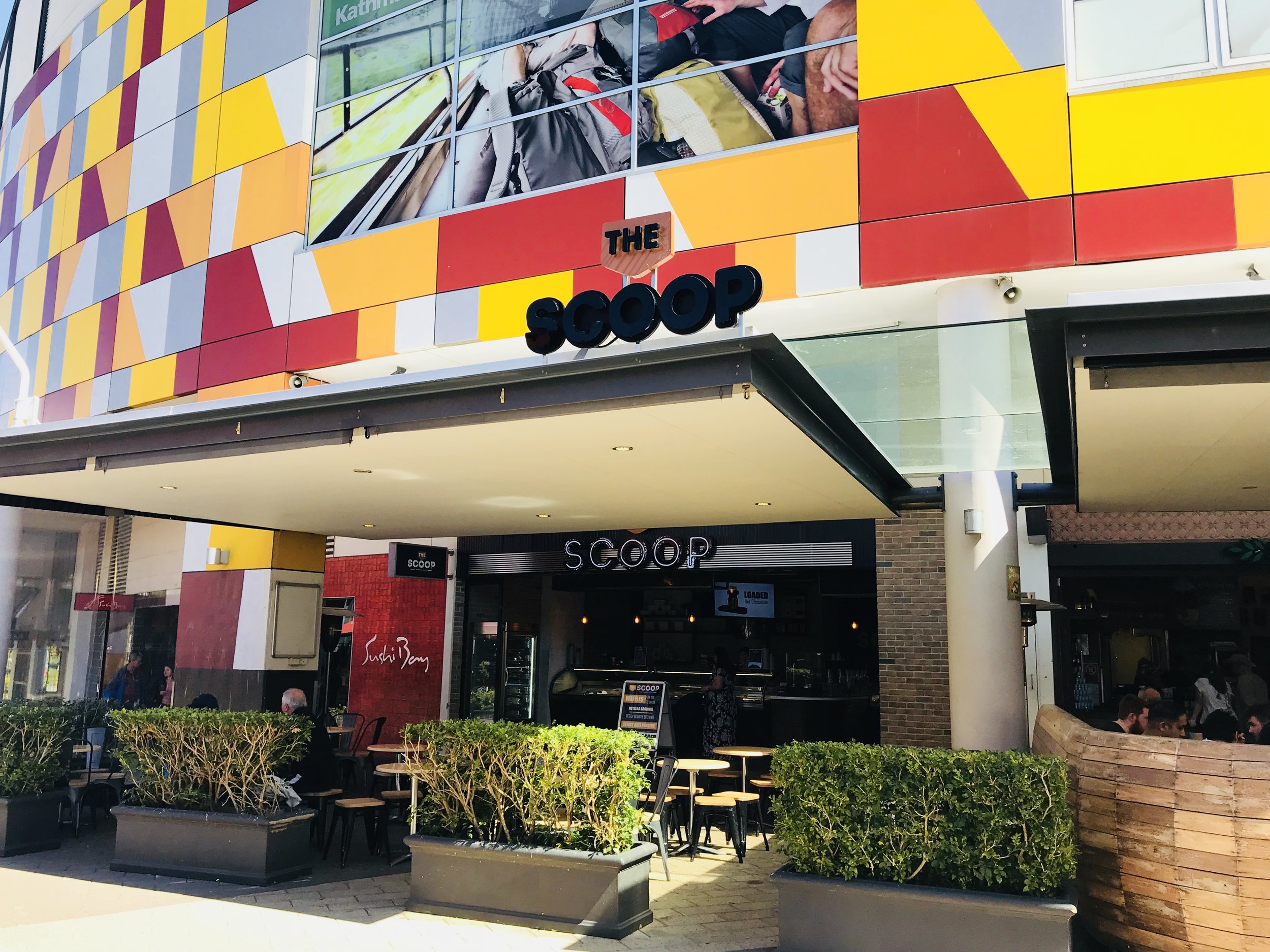 The Scoop Artisan Gelato
Macarthur Square Shopping Centre
Campbelltown, Sydney
It was a lovely day and an outside area was set-up for families to enjoy the sand, sit and relax in deck chairs and make sandcastles with the kids. Another area was set aside with blue balls representing the ocean. Everyone was having a great time soaking up the sun and preparing themselves for summer by playing in these unique play areas.
As it was a nice warm day we indulged in having an ice cream - as you do.
Mlady had a lovely cool refreshing mango - she loves Mango. It was certainly a bright. light and fruity mix too with great colours and flavours. Perfect for a Spring/Summer day.
Sir opted for the cookies and cream flavour and he wasted no time eating it. He loves a richer flavour combination like this.
The Scoop has attracted a good following with not only their tasty gelato but also their dessert offerings too.
Sir and Mlady dined as guests. Thank you for your delicious ice cream.