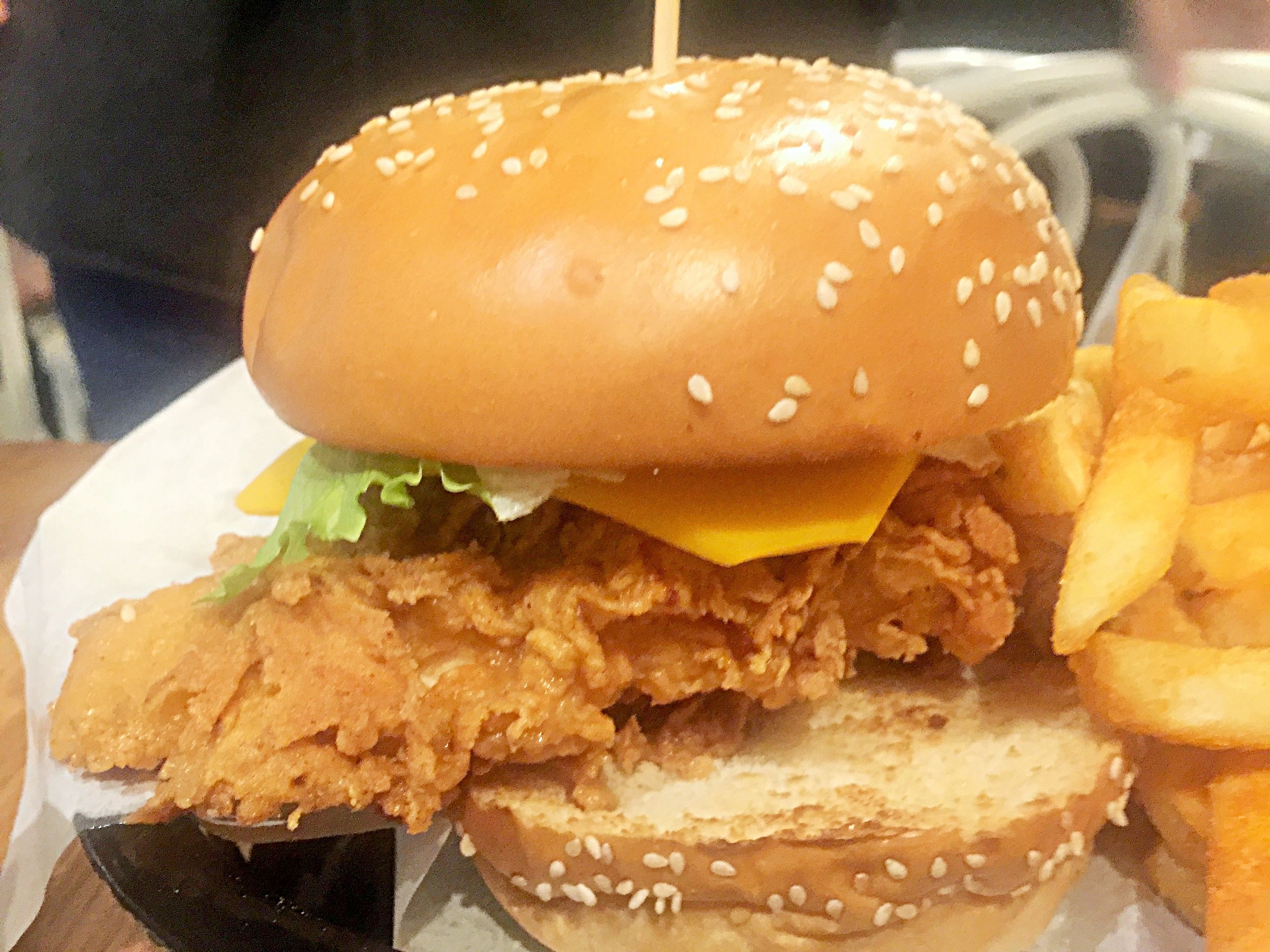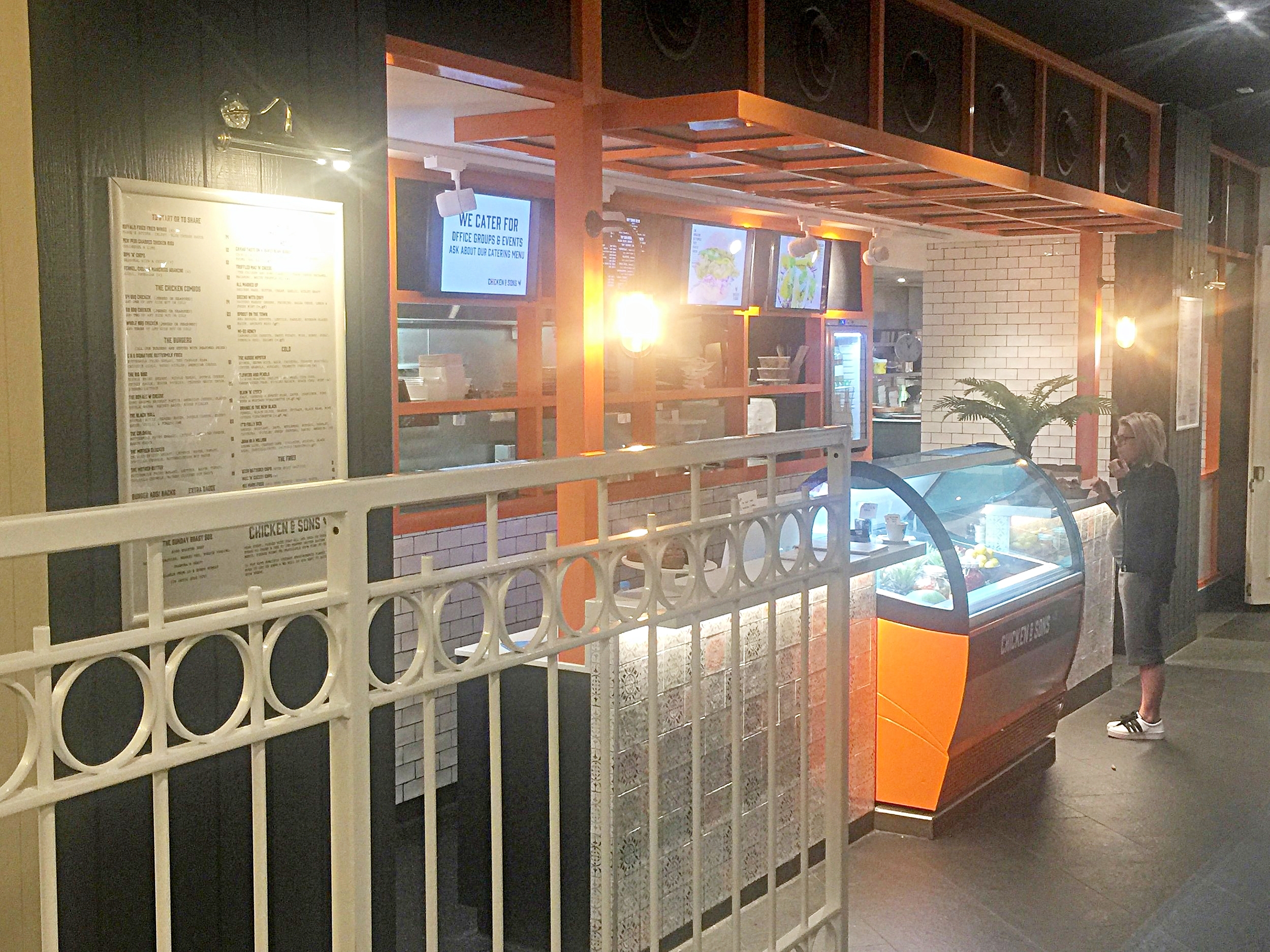 Chicken & Sons
Shop 12, 121 Liverpool St
World Square
Sydney CBD
Chicken & Sons is a catchy name. Is it a family business - we assume so. It's probably not a chicken and its rooster offspring or even it's male gender eggs! Anyway, enough poultry chat. Chicken & Sons has several venues in Sydney, with this one being in World Square right next to the giant bronze bull with the big - well you know - testicles is the polite phrase.
They do a roaring trade at lunch time from their window onto the arcade, but are also pretty busy inside too in the casual relaxed environment there.
They do a range of burgers and different varieties of cooked chook of course. There are starters, sides and desserts on offer too. We decided to try a burger and a chicken dish.
The Colonial Burger was fried breast, lettuce, American cheese and ranch sauce. It was big, bold and tasty. The chicken had a great crunchy coating that hit the spot. - and came with a side of beer battered chips sprinkled with spicy salt. These were killer chips - so good.
Of course the burger came with a side serving of fires - golden crunchy beer battered chips to be exact sprinkled with spicy salt. These were killer chips - so good.
The chicken dish chosen was the quarter chicken (either jerked or seasoned) with any hot or cold side. The first choice was how to have the chook - and jerked won out. Next choice - what side to have - and should it be a hot one or a cold one. The cooler weather meant hot won out with Greens with Envy - catchy name - comprising sauteed market greens, pecorino, salsa verde, lemon and fresh mint. It was a tangy side that was probably good healthy food too - an added bonus for a dish that tasted this good.
An extra serving of fries was a nice but filling addition. While it sounds like we're going on about the chips - they really were very good. You must try them if you're here - no matter what dish you order!
Chicken & Sons - a tasty addition to the food scene in World Square and worth a visit for good burgers and juicy chicken - and did we mention those chips!