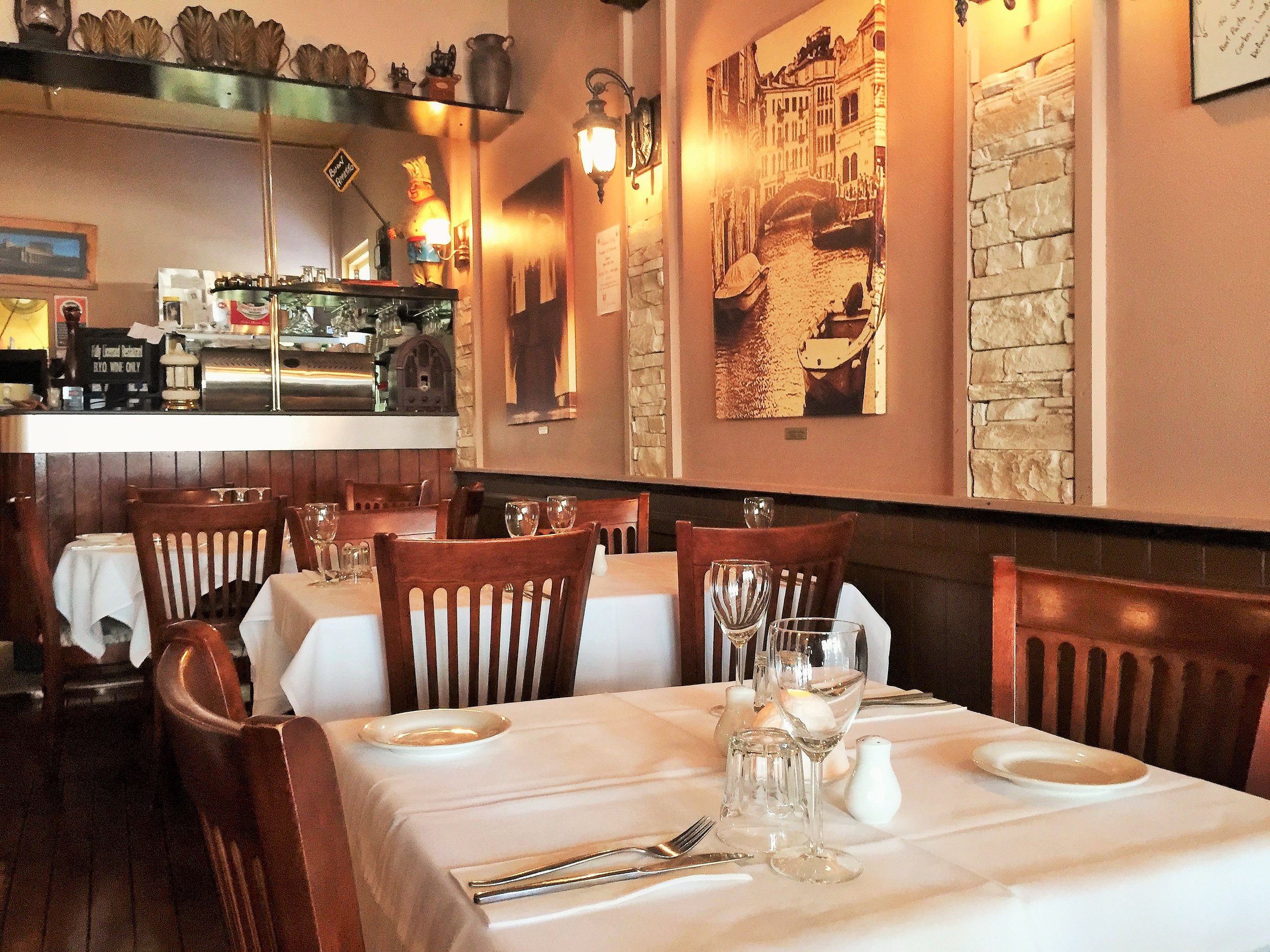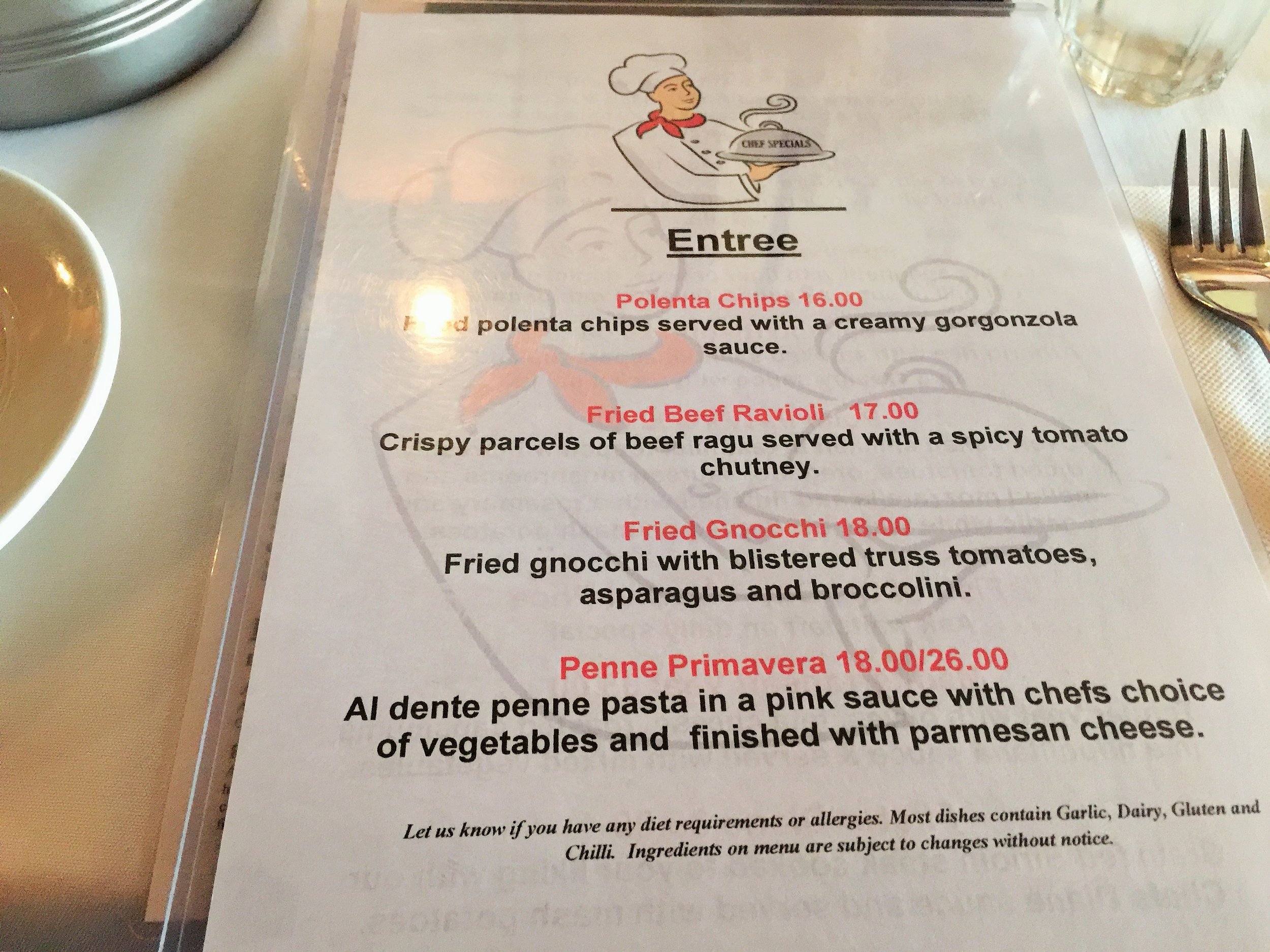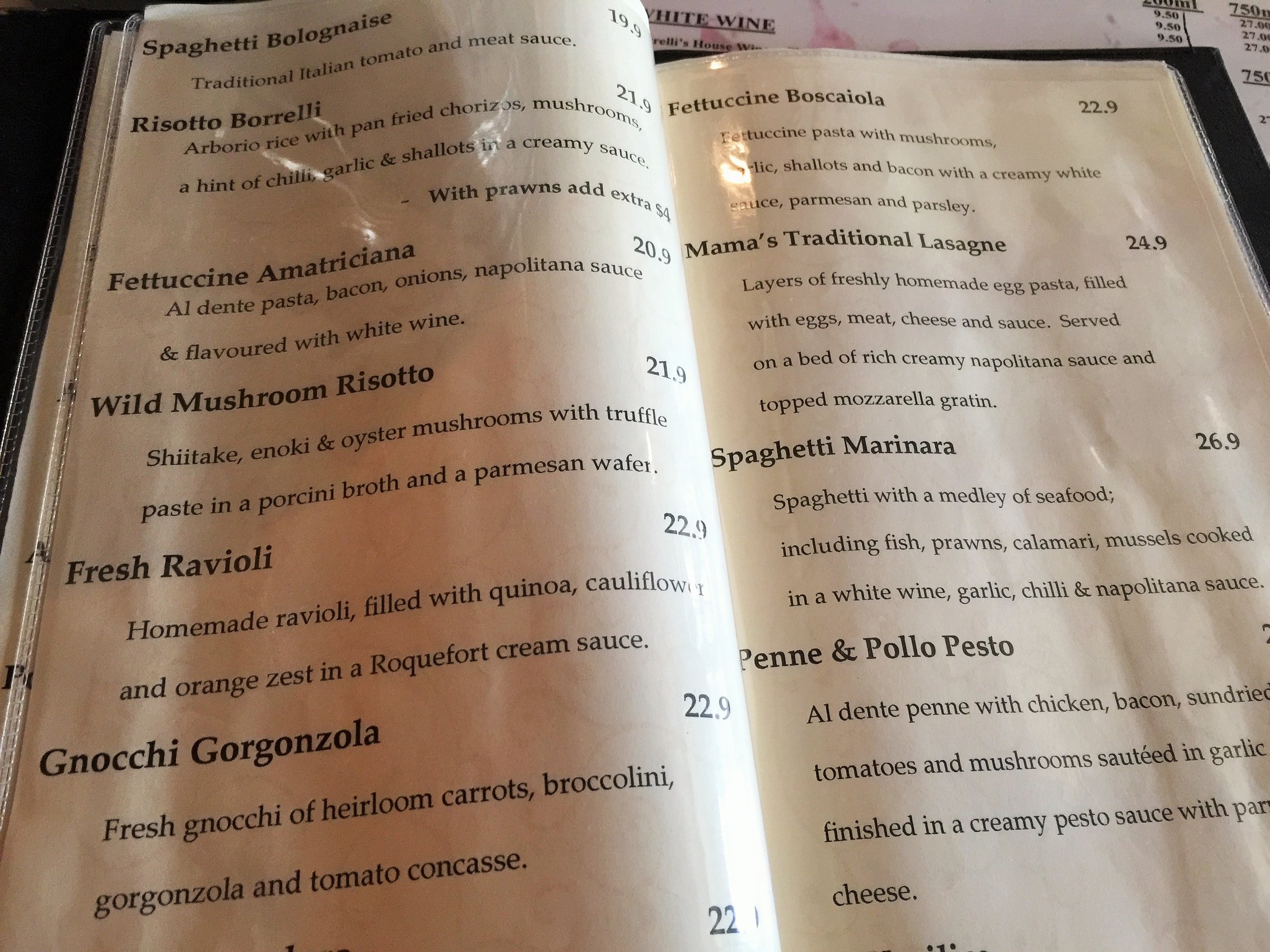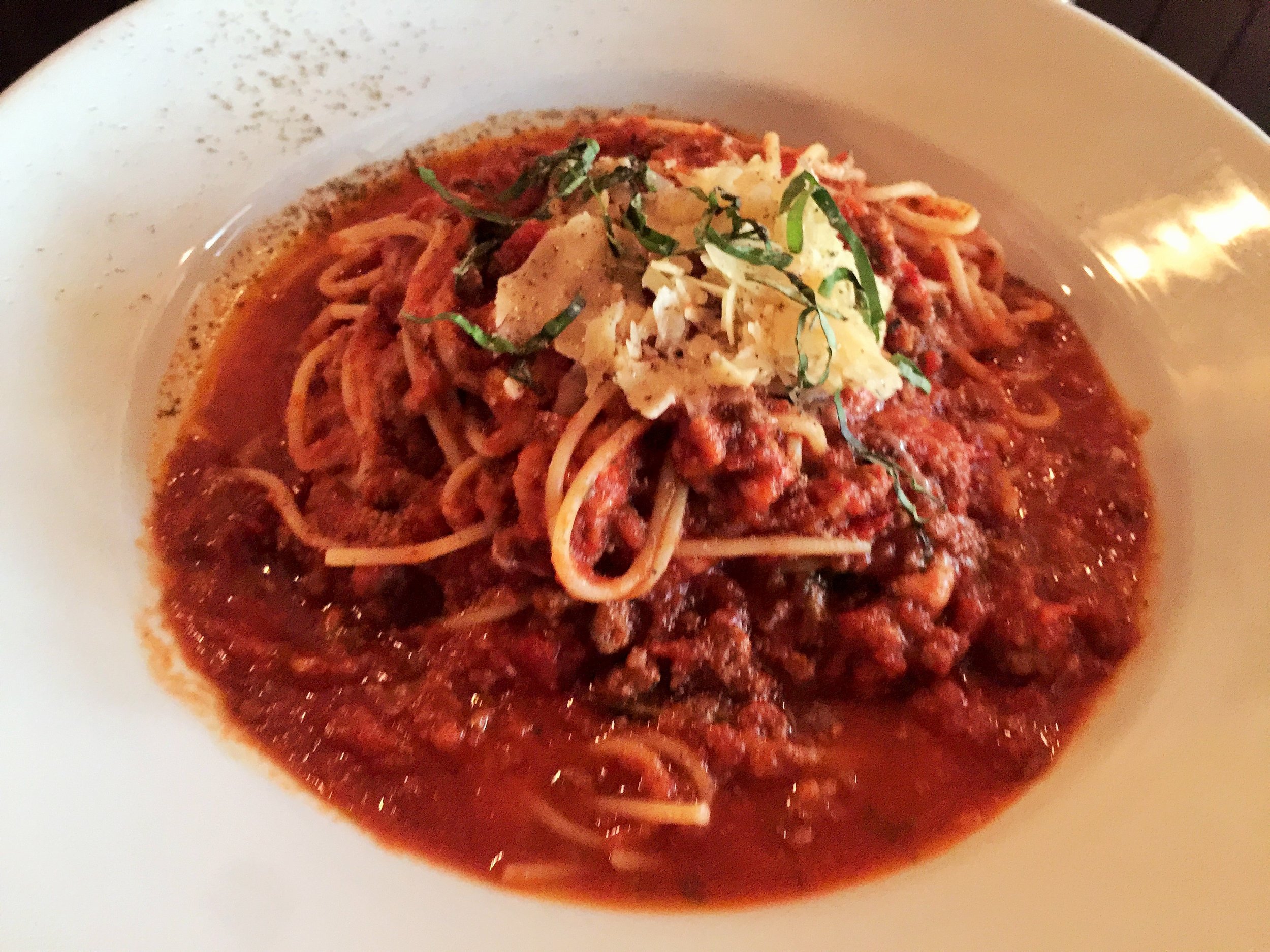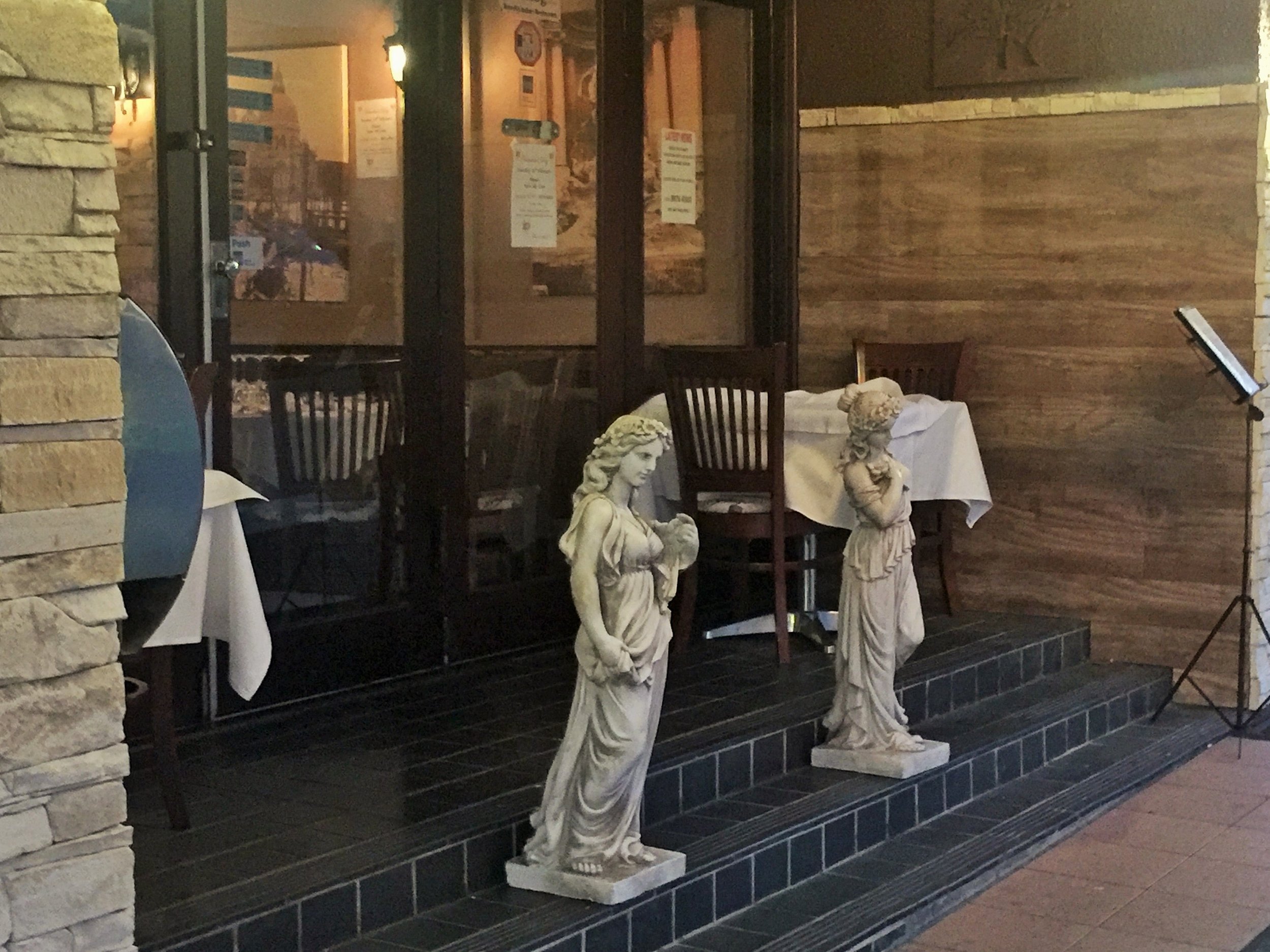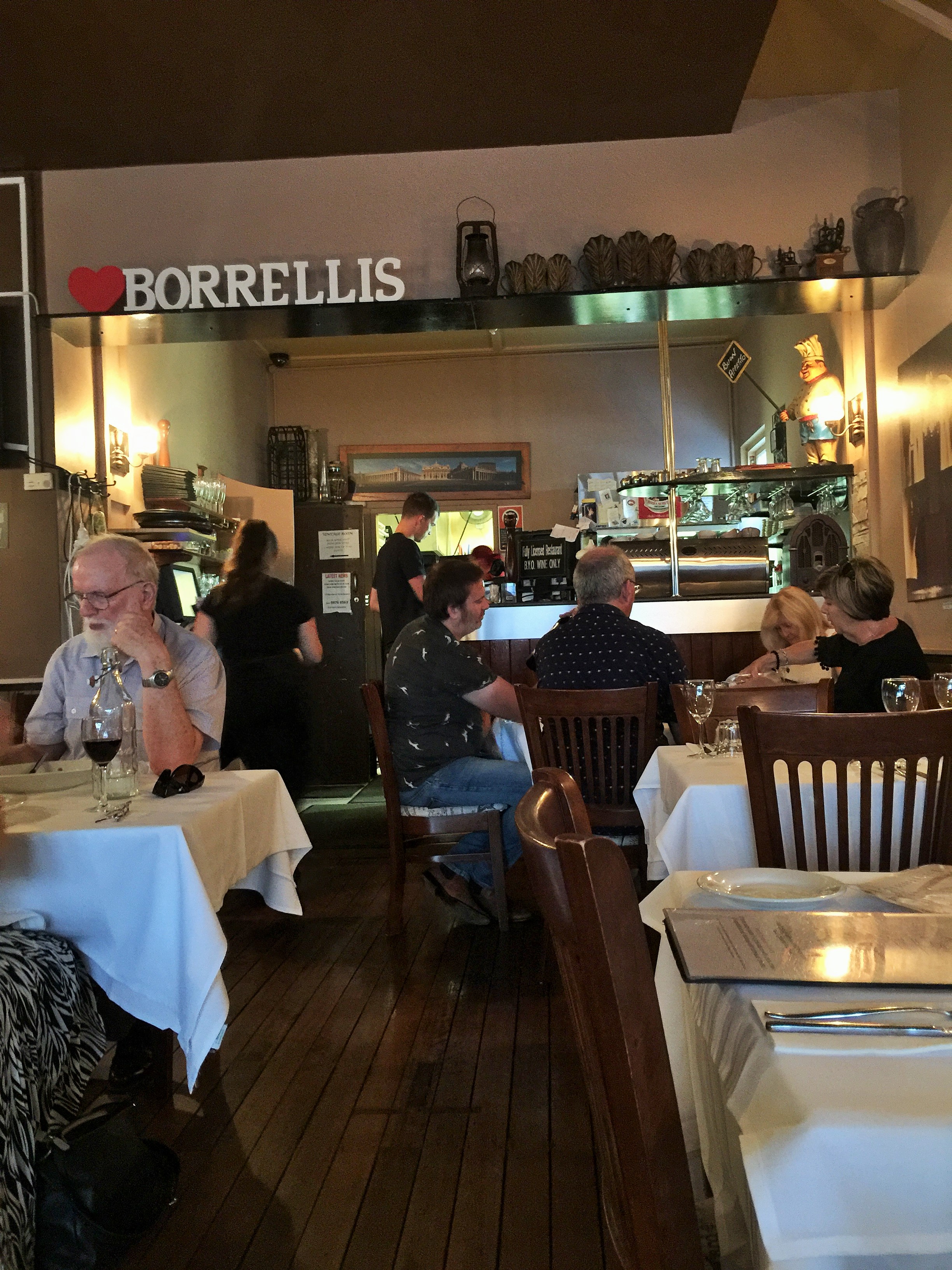 Borrelli's has been around for a while - so you kind of know it's going to be alright before you even go in the door. Good places tend to go the distance and this place just has that feel to it as soon as you walk in the door. It's a traditional Italian restaurant - with all the smells and sounds you'd expect.
Our shared starter was the polpette - or Italian meatballs. These were described enticingly in the menu as homemade meatballs topped with a Napolitana peperonata sauce, melted mozzarella cheese, fresh basil and shaved parmesan. This dish is apparently a Borelli's Family Tradition - and having tasted it we could see why. The tender meat of the meatballs had plenty of taste and the rich sauce they were in was almost better again. You can also add pasta to this to make a meal - but we kept it simple.
We both decided on pasta mains. Mlady chose a traditional spaghetti bolognese. It's such a hearty staple dish and she thoroughly enjoyed it's rich aromatic flavours.
Sir chose the earthier mushroom risotto. The swollen rice nicely soaked up the flavours from the mushrooms and stock. It was another hearty traditional dish that was hard to resist on the menu and even harder to resist once it was there to eat! The Parmesan wafer on top was also a nice touch. A good sized serving of garlic bread with our mains also disappeared quickly too!
Then on to that all important part of the meal - dessert. Mlady went for something more substantial from the usual menu - the bacio gelato - chocolate hazelnut gelato dipped in chocolate with a hazelnut on top. It was pretty and hit the chocolate spot nicely for her. She also particularly liked the unique wafer that was served with it. Sir went for two flavours of gelato from the board - pistachio and rum and raisin. Both are favourites of his, but the rum and raisin was a slight winner on the night.
Borrelli's is traditional Italian. What you see is what you get. They serve good wholesome food in decent sized portions and it tastes good too! We left full and content.