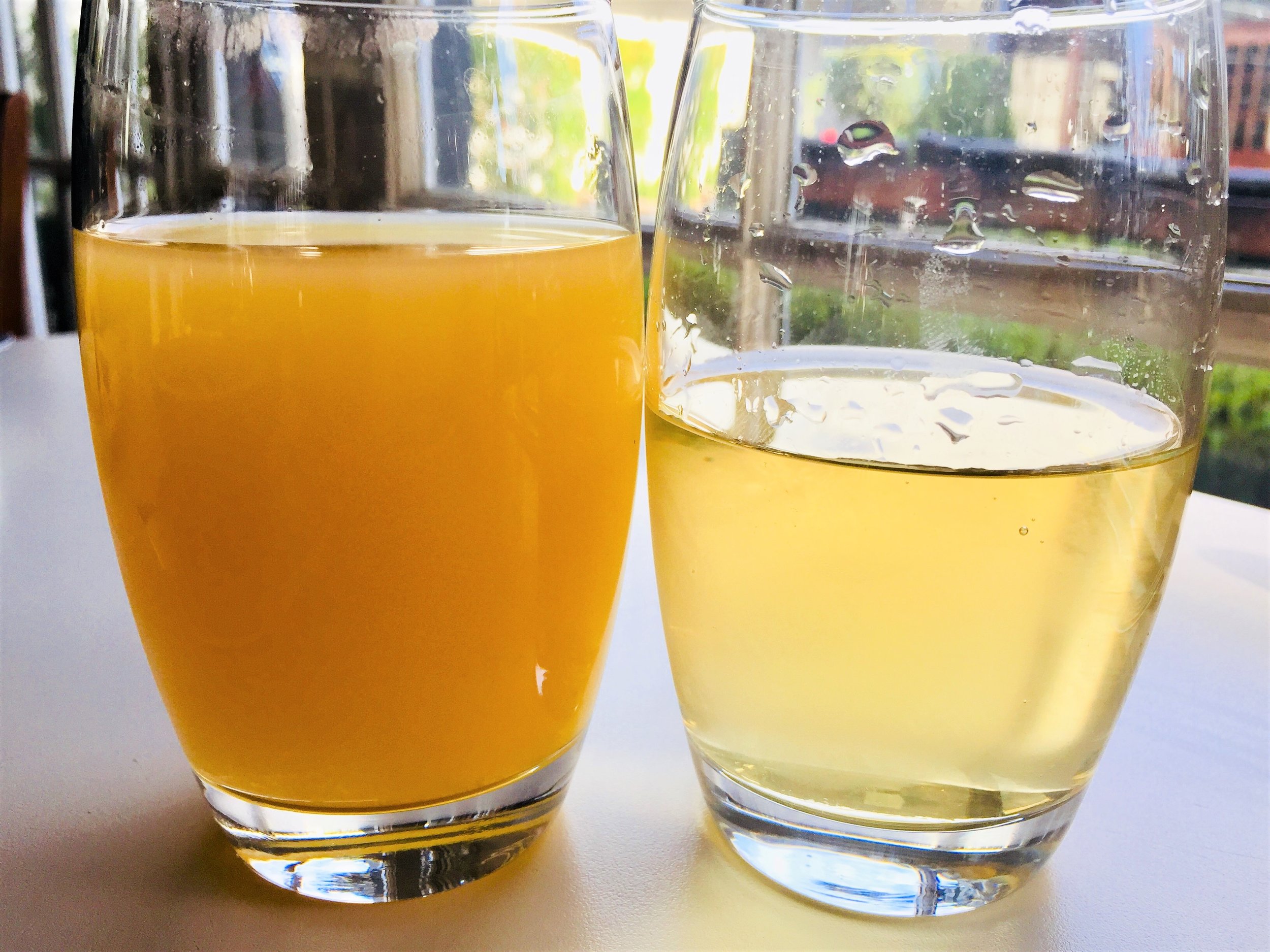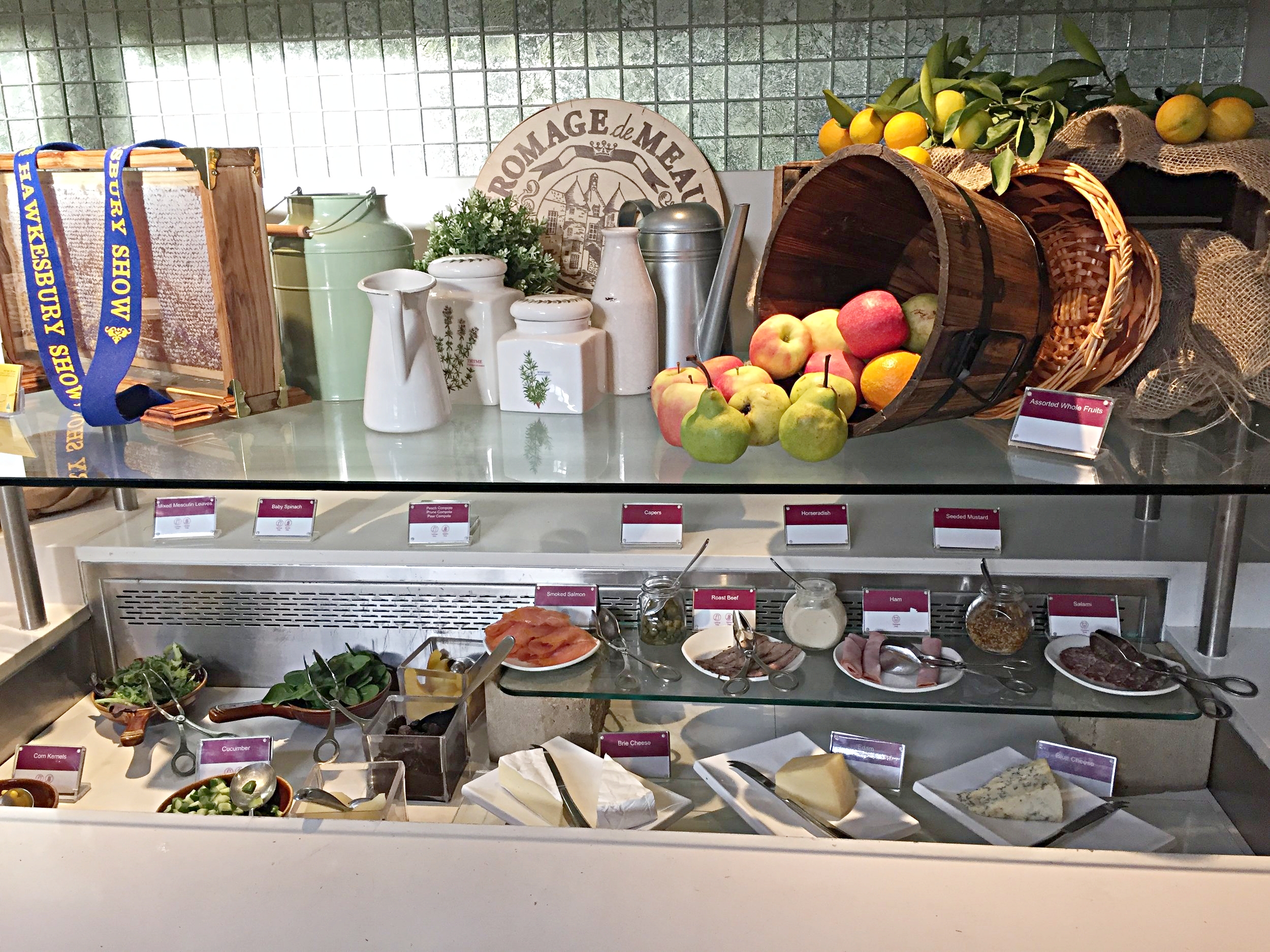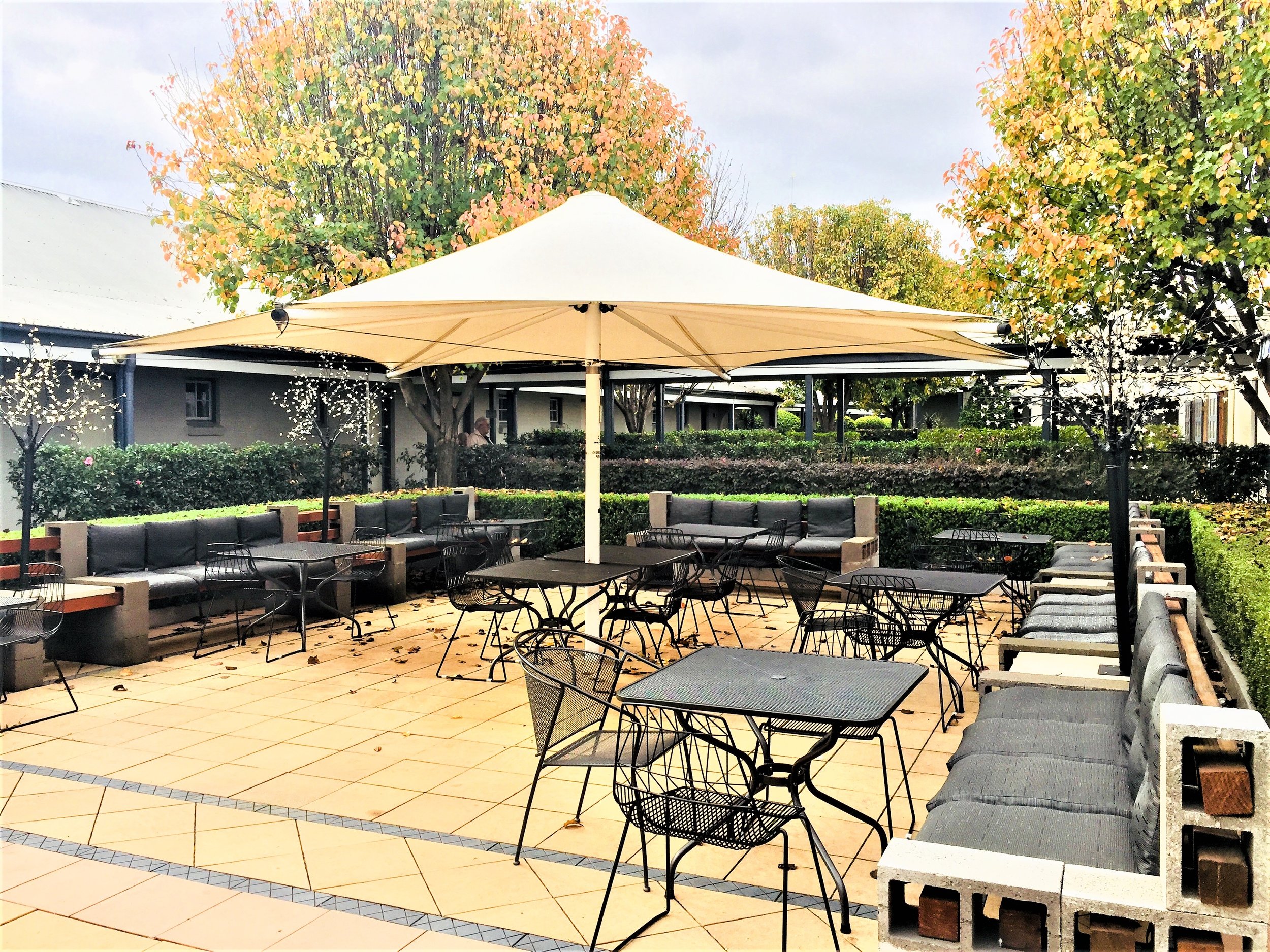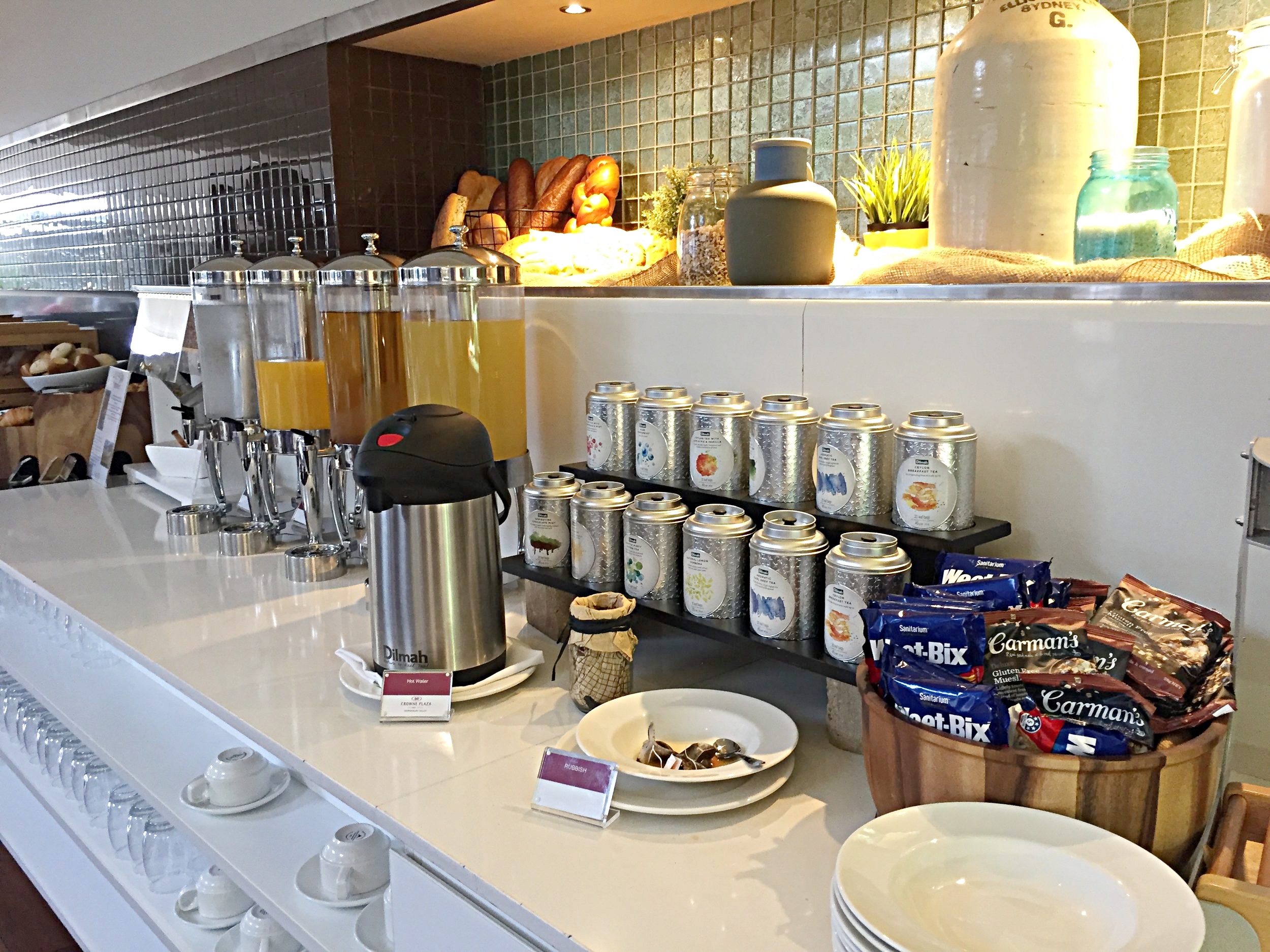 Gazebo Restaurant (inside Crowne Plaza Hawkesbury)
61 Hawkesbury Valley Way (Richmond Rd)
Windsor, NSW
Gazebo Restaurant is a large covered restaurant inside the Crowne Plaza Hawkesbury that is predominantly used for their buffet breakfasts. Unsurprisingly, as it's mostly a breakfast area it has a casual feel to it.
Whenever we head to a buffet breakfast it's hard to resist starting with the hot food - even when there are plenty of other choices. On a cold morning it's almost impossible! There's an egg station in the corner of the restaurant where a chef will cook you eggs (poached, fried or omelette) and they're delivered to your table when ready a short while later. Then it's a simple task of adding whatever you want - like bacon, tomato, mushrooms, sausages, tater tots etc.
of course there is plenty more at hand as well here, with a good selection of pastries, muffins, bread and croissants. It was so easy to finish with a few choices from this area.
Coffee is also included in the buffet, and you order as soon as you get there. Your hot steaming cups arrive a short time later at your table. The range of fresh juices were also nice as well.
As you'd expect from a good buffet like this, there are also cereals, fruits, yoghurts, cheeses and a machine churning out freshly made pancakes! Beside it there were bowls of freshly whipped cream and jam.
The whole place has a nice appeal. From the outside it looks just as charming too with a bright blue and white strioped awning stretching it's length and a lovely courtyard there as well.
Gazebo Restaurant is certainly somewhere to visit for a great buffet breakfast. The choices are extensive, the décor relaxed and pleasant and the service was friendly and helpful.